Re-invent Your Message
If you want to reach different cultural audiences, you need more than a simple translation – you're going to have to get creative. Transcreation combines translation and creative copy. It's perfect for emotion-driven content and is focused on the target market's desired response for impressive results.
You know that creating a winning campaign is a painstaking process, finding what delights and truly resonates with your audience while highlighting your business' values. A compelling message often needs just a few words to make a lasting impression, like a slogan or call to action. But, when moving into new markets, translating your copy without the latest cultural insights or a fine-tuned strategy risks losing all the impact of your original content. With consumer behaviour and cultures continuously evolving, it's more important than ever to show your audience that you understand and value them.
By transcreating copy, we'll help you overcome cultural differences with a genuinely creative and distinct translation. Whether it's a digital or direct mail campaign, Attached specialists simultaneously translate and re-create, transporting your ideas into culturally resonant messages that are optimized for your local target audience.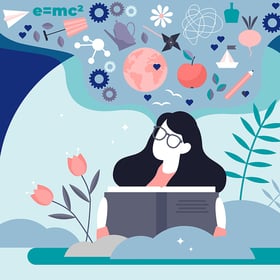 Advertising and marketing professionals choose us to transcend cultural boundaries and make their communications organic and profitable no matter the location or language.
Let's get started on your next marketing campaign.
Why Transcreation?
Compared to translation or localization, transcreation prioritizes emotions, sometimes recreating the entire message for the desired effect. Leveraging the emotional appeal in marketing in culture-specific ways brings customers and brands together.
Make messages resonate
We combine our expertise in the target culture and the intent of your copy for an engaging and high-performing campaign.
Speak to the heart
Thanks to transcreation, your content becomes completely fluent, emotionally driven and culturally relevant to:
Connect audiences in a personal way

Inspire action

Create lifelong clients and advocates

Build brand imaging
Creating a brief and showing what you stand for consistently improves efficiency across all channels.
These features are crucial in advertising. At Attached, we re-invent powerful messaging that is just as memorable and authentic in the new overseas market.
Our transcreation specialists are not just excellent translators but industry experts and cultural consultants. We work with locals who know just how your target audience consumes content and how you can drive action with creative flair.
Attached offers a complete marketing translation package.
You can choose from a variety of services for your documents and media, including websites, ads, videos and newsletters.

We'll advise you on what will work best for each file type – whether it's translation or a more tailored service like localization, transcreation or copywriting – ensuring a consistent brand voice throughout.
Better Together
Attached has been at the forefront of the language industry by developing smart, customer-oriented solutions that have proven their worth in practice.
Attached functions as your strategic localization partner and supports you in your global marketing and communication initiatives. This requires transparent communication and knowledge exchange. Our focus is on shared targets, realistic agreements, clear communication, and collective expertise.


To offer you continuous worldwide service, we:
Build a strategic partnership, starting with a content audit, to unify your brand and content across all markets and channels.

Have a global network of native language experts consisting of copywriters, translators, editors and localization engineers.

Prioritize quality through custom workflows, translation memories, official glossaries and dedicated language teams.
Localization

offers an effective, consistent, and seamless experience throughout the customer journey and across your global offices.