Boost Your Visual Content
Videos are one of the most effective ways to reach audiences. This is especially true for social media, where short-form video content has dramatically increased across all platforms.
Audio-visual material informs, entertains and significantly contributes to meeting your specific goals. Incorporating video into your communications is a great way to keep ahead of the competition – but only if it is well understood. Subtitling goes even further; it clarifies any names or terminology, keeps your audience engaged and enhances the overall viewing experience.
What's more, captioned videos have the potential to reach international viewers, regardless of the language they speak or sign. Subtitling and captioning are essential to make all of your visual content accessible.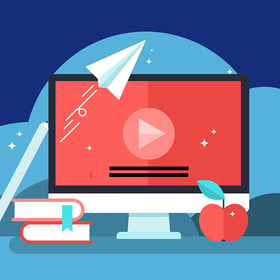 Attached works with creators and brands to deliver their films or videos to both foreign and native viewers, helping them expand to a wide, international audience.

We offer monolingual and foreign-language subtitling for many languages, as well as other related services, such as spotting or time-cueing and transcription.

It's time to introduce your films, corporate or marketing materials, training videos, shorts and much more to broader audiences.
Advantages
Since we come across more audio-visual content each day, all your materials must provide viewers with clarity and accessibility. Subtitling and closed captioning are incredibly useful for increasing the impact of videos, giving your brand a more personal, relatable touch.
Faster and more accessible than dubbing
No need to book studio time or find audio engineers, editors or voice-over actors. Our team can deliver subtitles and captions in a shorter amount of time.
Improved experience for viewers
Condensing extensive manuals or instructions into compact videos accompanied by subtitles helps get essential information across.
Expanded reach for content creators
We can provide captions in various formats, so your videos are ready to post or broadcast to a wider audience.
Essential for social media engagement
Subtitles also cater to silent video viewers. About 80% of videos are watched on mute on several social media platforms.
Attached works with experienced subtitlers and audio-visual translators who can capture your viewers' attention and work around constraints, such as reading speed and screen space.
If you're looking for subtitling services for your short- and long-form media content, our team will gladly find the ideal solution for you.
Better Together
Attached has been at the forefront of the language industry by developing smart, customer-oriented solutions that have proven their worth in practice.
Attached functions as your strategic localization partner and supports you in your global marketing and communication initiatives. This requires transparent communication and knowledge exchange. Our focus is on shared targets, realistic agreements, clear communication, and collective expertise.


To offer you continuous worldwide service, we:
Build a strategic partnership, starting with a content audit, to unify your brand and content across all markets and channels.

Have a global network of native language experts consisting of copywriters, translators, editors and localization engineers.

Prioritize quality through custom workflows, translation memories, official glossaries and dedicated language teams.
Localization

offers an effective, consistent, and seamless experience throughout the customer journey and across your global offices.