Tailored Interpreting Solutions
Everybody should have access to clear communication. This requires a complete understanding of what's being said in real time.
Whether at a court of law, a conference with international guests or a cross-market research setting, having an interpreter on hand is sometimes the only way to ensure everyone involved understands and is understood.
Our interpreters provide an exceptional service to keep patients, clients, visitors and many others at ease speaking their first or second language.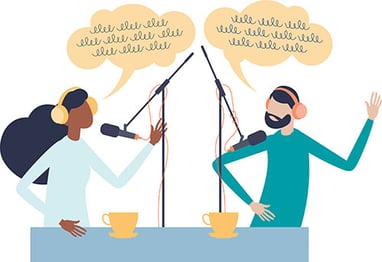 We're happy to help online, over the phone or in person. Our simultaneous and consecutive interpreting services are available no matter the time, location or format.
Attached selects only the best interpreters for multilingual events and will advise you on the number and type of interpreters required. We'll work closely with you to know more about your needs and the preparation, such as background information, agenda, handouts and topics to be discussed. We can also provide accompanying translation equipment for your event if needed.

Get in touch with us about how our interpreting services can assist you.
Advantages
Interpreting is fundamental for instantly bridging
language gaps and has countless benefits.
Participants feel more comfortable speaking in their native language, helping communication run smoothly.

You're guaranteed an accurate reflection of what is said with no limitations due to language barriers.

Our interpreters have advanced, specialist knowledge of the source and target language in addition to specific contexts to give the correct meaning.

Interpreting services are available in various forms, even when all participants are in different locations.

Providing an interpreter for corporate events shows your clients and partners that you're willing to go the extra mile to make everyone feel welcome. A wider audience will also benefit from the valuable insights you have to offer. This elevates your reputation as an industry leader and facilitates opportunities and expansion into new markets.

The team at Attached is passionate about delivering reliable service for important events.
Better Together
Attached has been at the forefront of the language industry by developing smart, customer-oriented solutions that have proven their worth in practice.
Attached functions as your strategic localization partner and supports you in your global marketing and communication initiatives. This requires transparent communication and knowledge exchange. Our focus is on shared targets, realistic agreements, clear communication, and collective expertise.


To offer you continuous worldwide service, we:
Build a strategic partnership, starting with a content audit, to unify your brand and content across all markets and channels.

Have a global network of native language experts consisting of copywriters, translators, editors and localization engineers.

Prioritize quality through custom workflows, translation memories, official glossaries and dedicated language teams.
Localization

offers an effective, consistent, and seamless experience throughout the customer journey and across your global offices.